Food Safety Handler Training & Manager Certification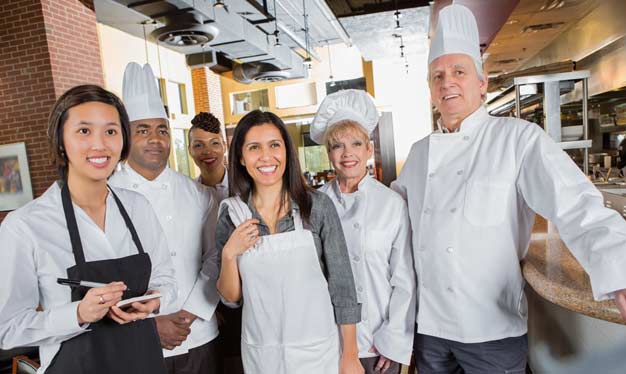 Featured
ANSI Exam
10% OFF SALE
Featured Food Safety Training


Food Manager ANSI Certification Exam

Nationally Accredited
Exam Duration: 1.5 Hours
The Learn2Serve ANSI-Accredited Exam is accepted in all states that have mandatory food manager requirements. The certification will be valid for a maximum period of 5 years.
The Exam is scheduled online and proctored by a 3rd party test center near you. * Except for Texas - which is entirely online. Learn More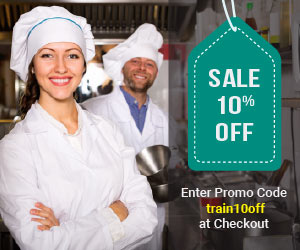 Why is Food Handler Safety Training necessary?
Food safety and sanitation are integral to operating a successful food service. The safety of our food supply is a responsibility shared by producers, sellers, managers and handlers.
The Centers for Disease Control and Prevention (CDC) estimates that each year - 1 in 6 Americans (or 48 million people) become ill, 128,000 are hospitalized, and 3,000 die from contaminated foods or beverages.
Most foodborne illness outbreaks linked to restaurants are related to unsafe food handling by workers. Studies have shown that food workers often do not handle food safely. Thus, the importance of the training food handlers receive is critical.
The top 3 causes of foodborne illness attributed to food service handlers are: poor personal hygiene, improper holding temperatures, improper cooling procedures.
Why get Food Handler Training?
Employment Requirement: Food handler safety training is necessary for employees in the food service and hospitality industry. Individuals working in food facilities who are involved in preparing, storing, or handling food are required to obtain a Food Handler's Card. This includes food employees that work in restaurants, cafes, bakeries, delis, mobile vendors, food trucks, bars, and convenience stores – such as chefs, cooks, servers, preparers, caterers and managers.
State Requirements: There are many states/counties/cities that require a food handler permit to work in the food service industry.
Click here to determine your State's food handler training requirements.

Training Audience:  Chefs, cooks, mobile food vendors, bartenders, host/hostesses that handle food, bussers, caterers, wait staff,servers, supervisors and managers, food warehouse staff, and convenience store (c-store) clerks.
Click here to view Food Handler State Map
Food Manager Training Course & ANSI Certification
Food establishments generally employ a person-in-charge (PIC), or a certified food manager (CFM), who requires food safety manger certification. These establishments include: bars, restaurants, mobile vendors, food trucks, caterers, assisted-living, prison facilities, and day care centers.
Click here for Food Manager State Map
Food Manager Training Course
The Food Safety Manager Principles Course provides necessary training leading up to the Food Manager Certification Exam. This course covers in-depth food safety issues, regulations, and techniques to maintain a food-safe environment.

Food Manager ANSI Certification
Our Learn2Serve Food Protection Manager Certification is approved by the American National Standards Institute and the Conference for Food Protection (ANSI-CFP). This accredited exam is state-accepted for food manager certification requirements for Food Management Professionals. The candidate must pass the food safety examination from an accredited certification provider to be recognized as a Certified Food Protection Manager.